We live by our mission statement: Generate brand loyalty by exceeding customer expectations through providing a superior product and great customer service. They say sitting down at a dinner table brings families together, so does choosing the right caterer for your big day. We create an experience you will remember for the rest of your life. Couples who describe their perfect wedding day as: fun, relaxed, unique and special put a smile on our face as that is exactly how we approach every event.
Our wedding catering team has catered venues from the Connecticut coastline to all the way up the Hudson River. With a passion for food and service our event staff is dynamic, creative, fun loving and energetic. Expect a customizable dining experience complete with event captains, servers, and bartenders that are friendly, knowledgeable, and passionate to serve you. We do not do rentals but have worked with plenty of companies all over the state and can point you in the right direction.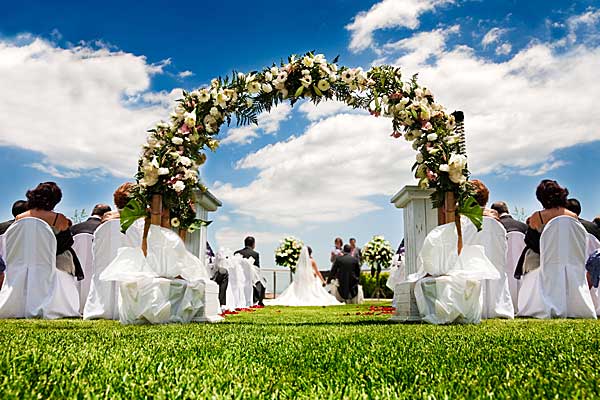 Whether we are cooking from our commercial facility or on-site with our gourmet food trucks, our catering team is always looking to exceed expectations. We welcome the opportunity to work with clients, event planners and vendors to execute your perfect event. Our in-house event coordinators will work with you to create a flawless catered experience. We love getting to know our clients (who often leave as friends!) Your wedding day is a true reflection of your unique personalities and style, both as individuals and as a couple.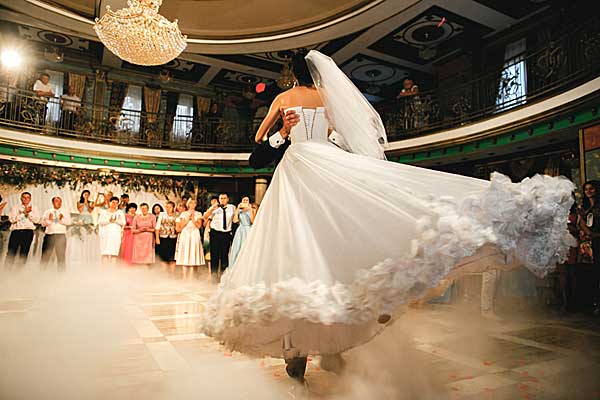 Menu Planning Process
Choose one of our food truck concepts (Tacos or BBQ) or let us use our generic Loco Catering branded truck as a gourmet mobile kitchen to prepare and cook your food fresh, on-site. We can support custom buffet style menus while cooking out of our food truck. Our chefs love to be put to the test and create a custom menu for your wedding. Focused on sustainability and local ingredients we will sit down with you for a culinary journey to learn about your likes and dislikes and what you envision for your big day. Your personal thoughts and ideas, with our years of catering experience, will create unforgettable memories that will last a lifetime. After our initial conversations, our chefs will construct a cohesive menu that reflects you, the season, and the venue. Once the menu is in place you will be invited to our catering commissary kitchen to meet the team and taste your menu.
Contact us today to schedule time to meet the Loco Catering Group team.
We used Taco Loco as the Food Truck for our wedding and they provided bartenders for the wedding. All around, they were a pleasure! Zach was a pleasure to work with from day one, the tasting was excellent, organized and delicious! He was accommodating and provided us with a great night. He was always responsive and communicative. He provided input when asked and worked with us to find a final package that worked for our budget and to ensure our guests had exactly what they needed. We were delighted with the array of food options, including the other trucks they had available. They take into consideration their environmental impact, food allergies and are very purposeful with the food options and add-ons available for any party, but a great thing for a wedding (margaritas, churros, etc). Having food trucks was a gamble as a wedding dinner choice, but NO ONE was disappointed. People actually told us it was the best wedding dinner they ever had and LOVED every taco they had to offer. Thank you Taco Loco and Zach for making our wedding incredible!
Max and I met with Zach from Taco Loco a little less than a year before the wedding after exchanging a handful of emails explaining the vibe we wanted for our wedding. We met at their brick and mortar location with a few friends to see if it was right for us. The food and service was outstanding, and we booked right on the spot. Zach was great with communicating with us, and was very flexible since we lived out of state, and our wedding was in Litchfield County. The day of the wedding, they were seamless. There was never a line for food, the staff was incredibly kind and everyone was so pumped to eat Tacos. Additionally, Zach was there! It was such an unexpected surprise, and we were so happy that he was able to witness it all.
AMAZING. From start to finish the Loco Catering Group was beyond professional, helpful, courteous and the food was fabulous. Before we even booked with them I was raving to my fiance about how professional they were and how impressed I was with their customer service. They were always available to answer questions and returned my emails within a day or less, every time. We decided to book with them at our first tasting, the food was above and beyond what we were expecting. We even came back for a second tasting for a second food truck and once again booked right at the tasting. Zach was spearheading everything and was a great guy. Besides the fact that he was personable and made us feel at ease he was also the utmost professional in every aspect. I really can't think of even one small thing that went wrong or that I had issue with. I can not recommend them enough! Our wedding was amazing and they helped to make it happen, book with them, you will thank me.
The team at Taco Loco is awesome. My wife and I knew we wanted to have a food truck at our wedding and when we met Zach and tasted the food Taco Loco offered , we were sold. We met Zack for a tasting and everything was delicious. He drew up a menu for our guests that we knew everyone would enjoy and they did. People were raving about the food. We also asked what do we do about alcohol at the wedding? He said not to worry, we can take care of that too. We then talked price and the entire package was very affordable compared to other vendors we looked into. The night of our wedding, Zach was on site and worked with his staff to ensure everyone was beyond happy. I would recommend them to anyone who is getting married because their passion for service coupled with their multi-tiered service of passed hors d'oeuvres, dinner, and barservice was top notch.
We used them for our wedding and were thrilled! The food was amazing, as well as the service. Our guests could not stop talking about how excited they were to have their food, for the entire year of our engagement and they did NOT disappoint!
We hired Loco catering for our May 2018 wedding. In particular we chose their Taco Truck. I cannot say enough about how wonderful the experience was having chosen them to cater our Wedding. We met with Zach to do a tasting for the appetizers and different tacos to be served at our wedding. The food and overall experience made us hire them on the spot. Through the course of several months Zach kept in touch with me in regards to menu items and overall time line. He was extremely helpful as we were planning our wedding entirely ouselves. The day of the wedding it rained. We had planned for an outdoor cocktail hour as well as guests going to the truck for food. The entire team came through with our back up plan! Passing appetizers on trays to guests inside our venue and managed (despite weather conditions) to set up a beautiful Taco Buffet! Our guests had an overall fantastic time and the food was a huge part of making our Wedding a success! We would gladly recommend them as well as hire them again!
If you're looking for a taco truck, look no further. Zachary and his team were OUTSTANDING at our wedding! From the minute we met Zachary for a tasting we knew we wanted to use his service. Friendly, non-judgmental and super professional. The food was phenomenal, servers and bartender were amazing and friendly. The cocktail hour was incredible and the food was extremely fresh, you can taste the quality and freshness in every dish. Each and every one of our guests (even our non-taco eating guests) loved the food and are still talking about it weeks later. I can't recommend them enough!
My Taco Loco truck was everything that I wanted. My guests loved it, my husband and I loved it, and they made the process so simple. It's absolutely worth every penny!
All of the guests loved having the options of tacos and quesadillas. My husband loved the churro platter. One of my friends said it was hard to find cooked Mahi without being fried. They were all very impressed.
AMAZING service! These guys delivered my guests a truly memorable food truck experience for my wedding and the food was great. I only wish more guacamole would have been made, but the shrimp tacos made up for it in my opinion. Highly recommend Zach and his crew!
I am not the traditional bride. I wanted quick and delicious food for my wedding. I read so many great reviews about the restaurant that I wanted to have this truck for my wedding. The owner is easy to work with, they are very prompt with responses and taking all the stree off of an ocd bride. The truck was such a success at my wedding. A selection of different & delicious tacos to please everyone there. Rice,beans and a salsa chip station to make the night better they even had churros in a dipping sauce for dessert. Thank you Taco Loco for making my wedding day a hit!!!